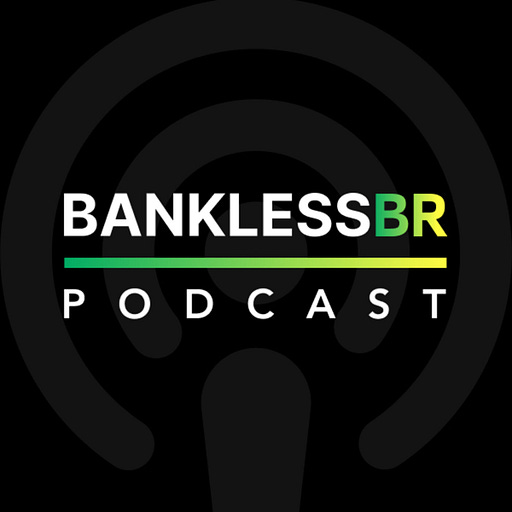 Jan 16, 2022 • 1HR 31M
Perchy: Traduzindo em desenhos a história do movimento Bankless
#banklessbrasil #primeiradaobrasileira 

Perchy é o autor da obra  The Bankless Nation, que deu origem à coleção de NFTs Bankless Locations. Ele também é o criador dos Chippi, os simpáticos habitantes da Nação Bankless, e personagens principais da série  The Future is DAO(O Future é DAO). O trabalho dele, além de descontraído e muito alegre, é rico em detalhes com referência a vários elementos da cultura cripto em geral, mas especialmente da cultura Bankless. 

Perchy is the author of The Bankless Nation, which gave rise to the collection of NFTs Bankless Locations. He is also the creator of the Chippi, the friendly inhabitants of the Bankless Nation, and the main characters in The Future is DAO series. His work, besides being lighthearted and very cheerful, is rich in detail with reference to various elements of crypto culture in general, but especially of the Bankless culture.

Artigo completo sobre o Perchy
https://artigos.banklessbr.com/p/perchy-traduzindo-em-desenhos-a-historia

@Perchy Twitter
 https://twitter.com/TheFutureisDAO1

Caso fique com alguma dúvida, curiosidade ou tenha alguma sugestão, deixe seu comentário que será um prazer respondê-lo.